Wine, Dine and Unwind
The rooftop of Hotel Presidente is home to Azotea Calle 7, a perfect shelter from the busy –and sometimes chaotic– heart of San José. You can enter through Calle 7, between Avenida Central and Avenida Segunda, either by taking the elevator or walking up two flights on the red spiral staircase that takes you right into the red-brick terrace, surrounded by colorful veraneras (bougainvillea plants), palm trees, and a lime tree whose fruits might end up in your cocktail.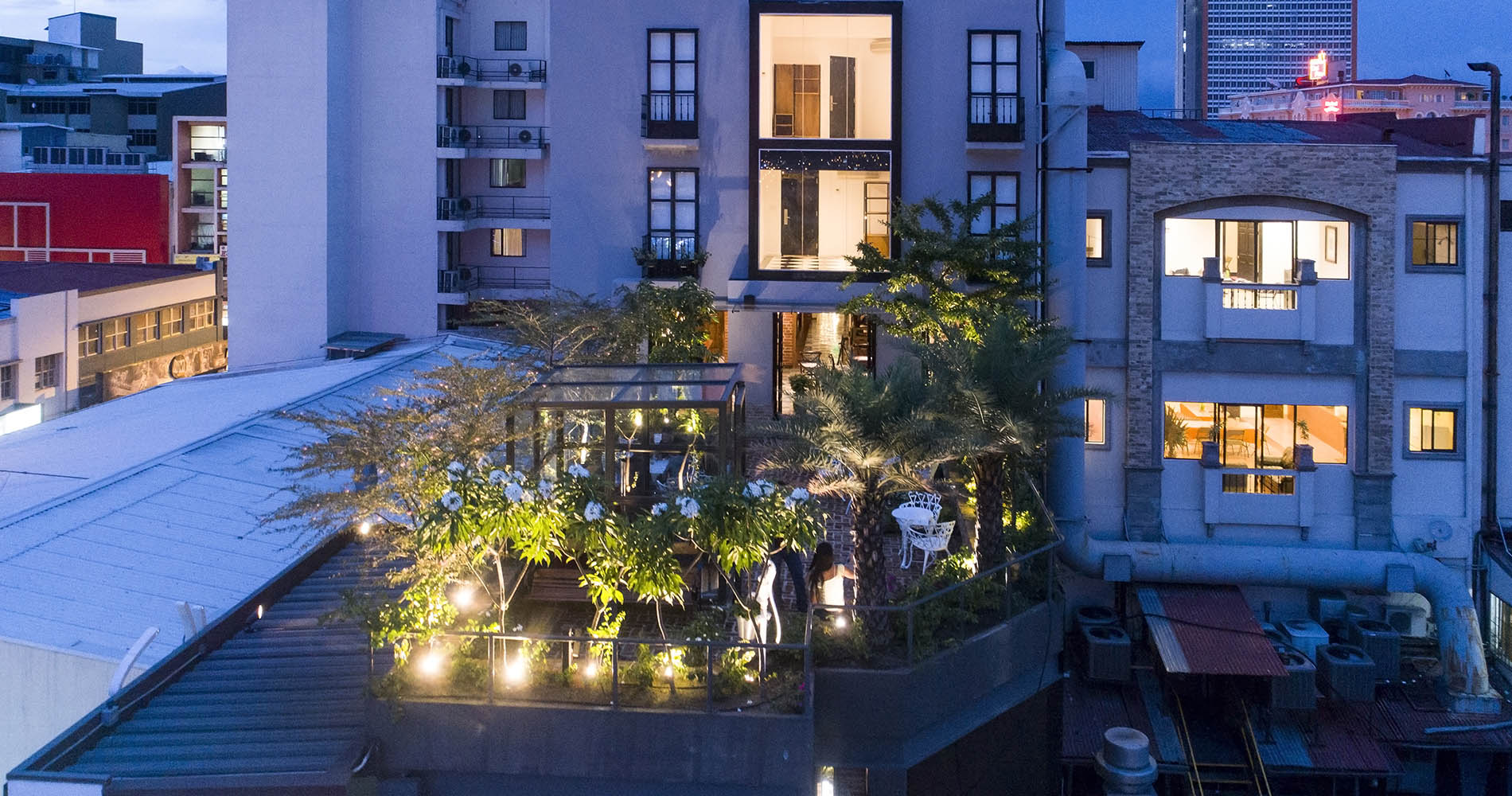 Outdoors or indoors
Take a seat on the white-lace cast iron chairs and tables in the terrace –where you can enjoy the breeze and the view of the mountains that enclose the Central Valley. Otherwise, step inside, where the atmosphere shifts to a modern vibe, with wood and mosaic floors, a black exposed ceiling and furnishings that mix new pieces with Louis XV chairs, vases and other keepsakes that belonged to the founders of Hotel Presidente, Samuel Gudes and his life partner Estanislao Scriba.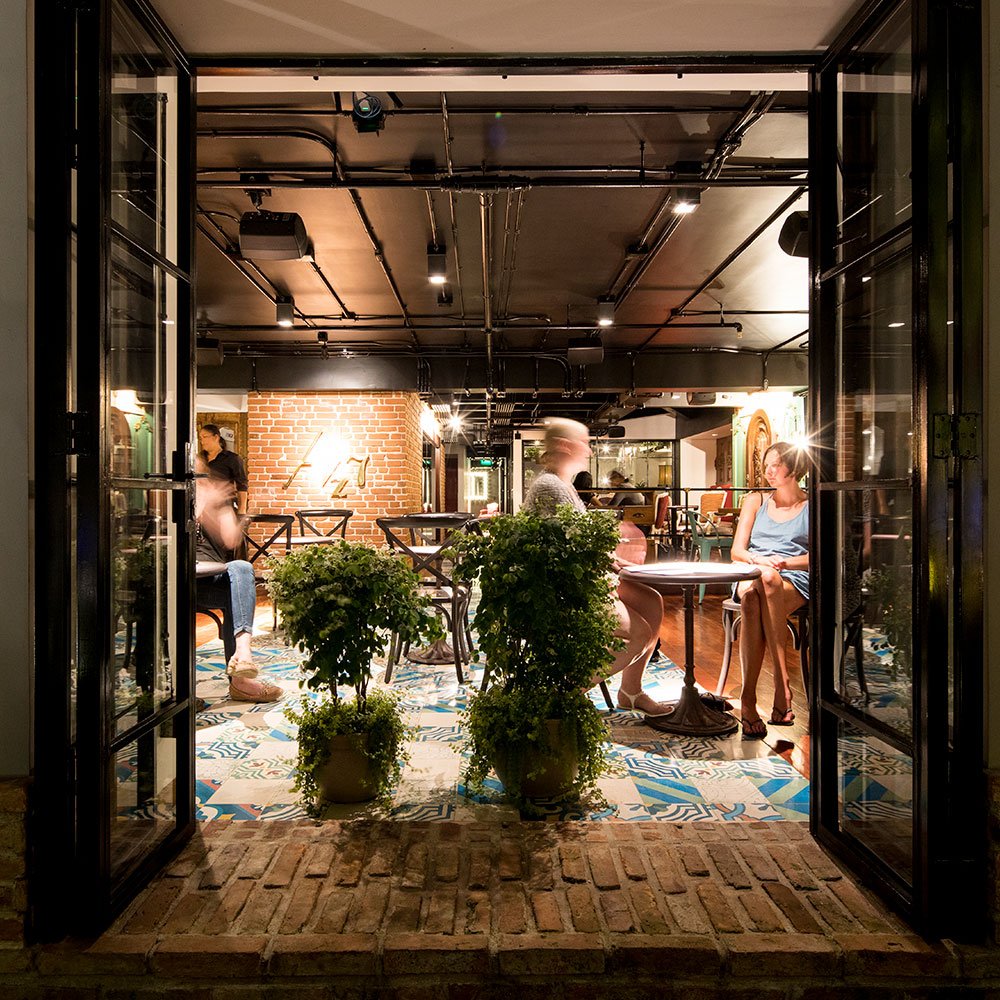 Cocktails and light meals
Once settled in, let us fix you one of our signature cocktails –whether fruity, refreshing, spicy or dry. Or let us serve you a drink from the selection of fine liquors and wine, or bring you an ice-cold beer. While you enjoy your drink, our kitchen can prepare dishes of your preference from the menu crafted by our chef. The no-fuss but full-of-flavor offerings are aimed to please your palate with shareable bocas (small bites), crudos, sandwiches, and, of course, deserts.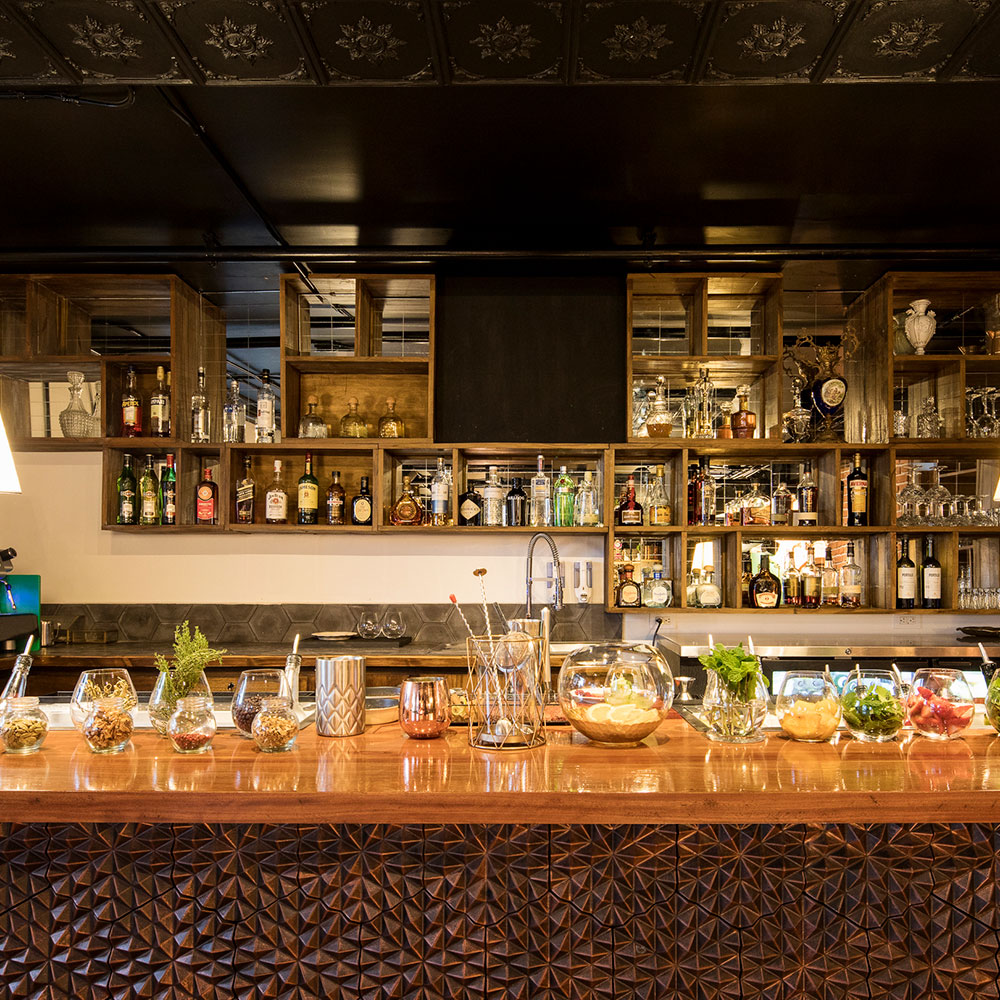 Opening hours
Azotea Calle 7's hours run every day from 4 p.m. until 11 p.m. Thursday through Saturday we open until midnight. Walk-ins are welcome. We take reservations via Facebook @azoteacalle7 or phone +506 2010 0000. Ask about our Chef's Table and private rooms for business meetings and special celebrations.